Telling a fresh story the richest way possible.
When Santa Clarita's newest destination for food, family, and friends needed a branding experience, we drew inspiration from the current health food trends and iconic symbology. With a fusion of mediterranean, seafood, and kabobs, Olive Terrace wanted a web design and social media presence that would create both an effective and beautiful brand identity. Olive Terrace also wanted to emphasize their potential to become a franchise and for expansion.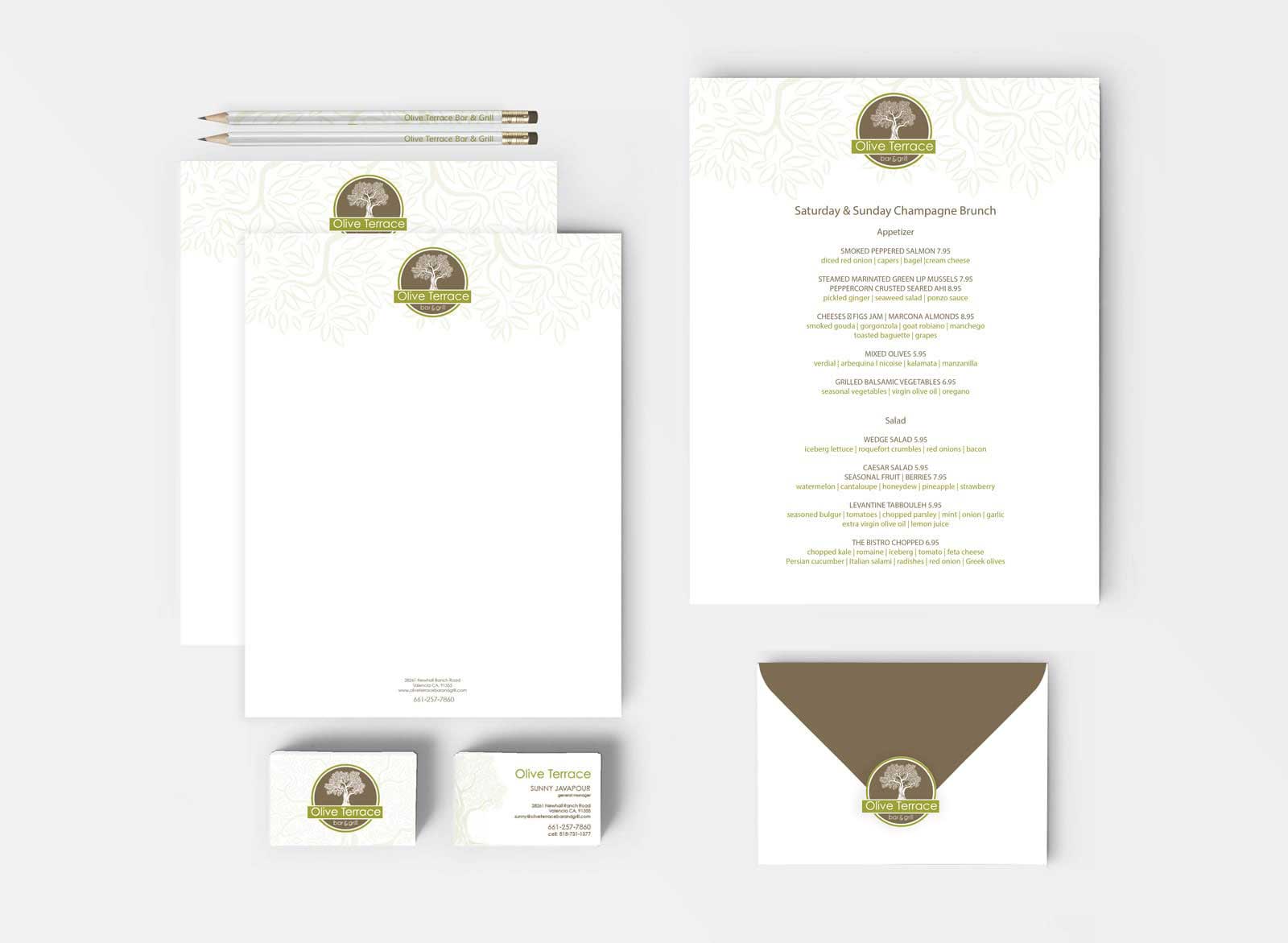 A brand worth eating.
Creating a new brand experience would incorporate identity design with a new logo, responsive web design, and online marketing. We designed a new logo that shares the message of community and peace with olive tree imagery. We selected a circular design to further symbolize trust. The palette we chose emphasized the natural aspect of their organic menu items. Paired with the image of olive branches, the logo subconsciously represents the idea of a positive restaurant with healthy food options from the earth. The same palette was applied to the website design direction, to continue the theme of all-natural food presented in a sustainable fashion. In current industry trends, green is a standard representative for eco-friendly companies and green living. We selected a clean white base for website, while the accent colors of green and brown correspond to the logo and give the notion that this restaurant serves real food rather than processed.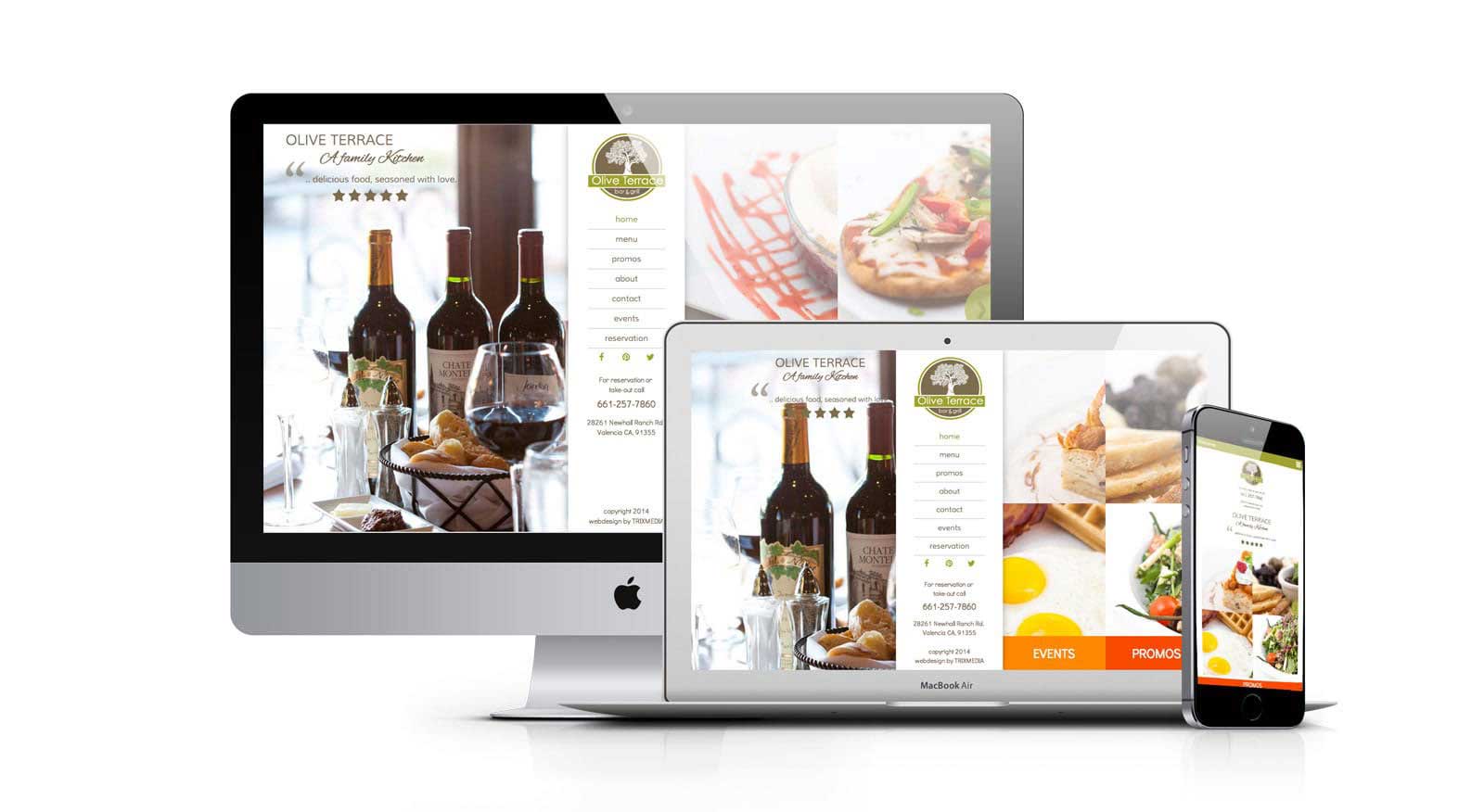 Creating an experience of sharing.
The web design is meant to enhance user experience. We wanted to focus on how their web design could promote the business, and approach their particular healthy mediterranean food restaurant differently than their competitors. We highlight social connectivity and share-ability with every image, by including social media share buttons. This also serves as effective yet cost less marketing, while being both attractive and informative. Our focus on social media allows the web design to anticipate future growth of the restaurant.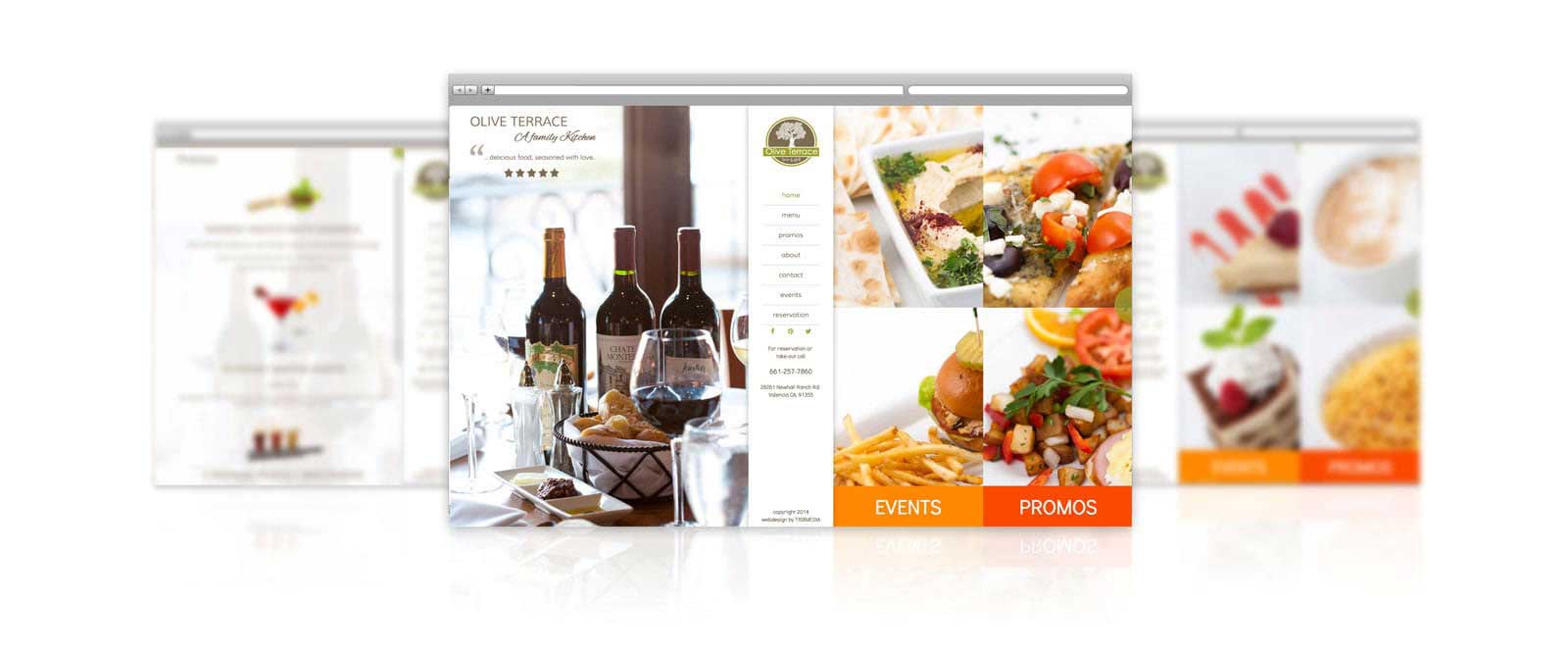 The ability of being everywhere.
Creating a responsive web design was also crucial to the new layout, due to the prevalence of mobile devices. Every function that can be done on a desktop is also present on a mobile device. This allows and prepares their website to remain modern and current with future web developments.

9883