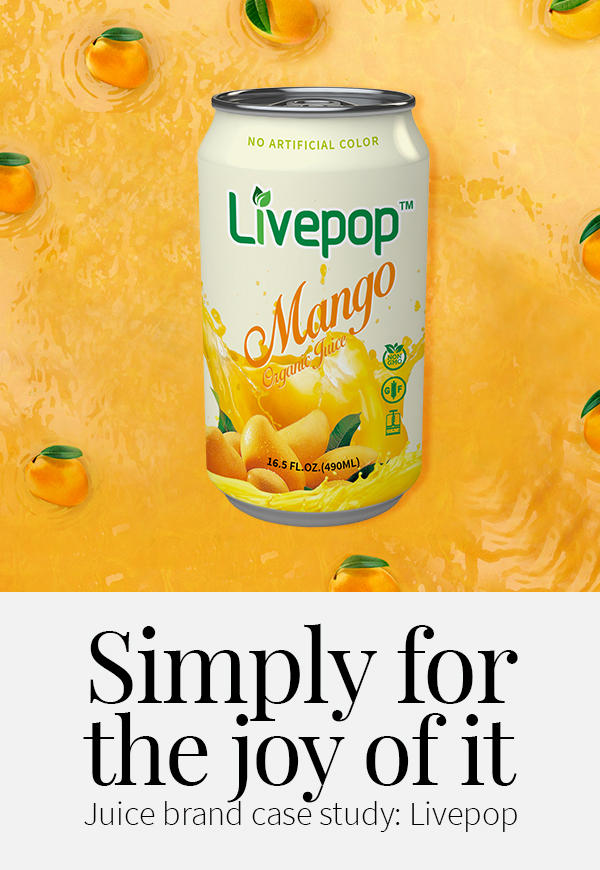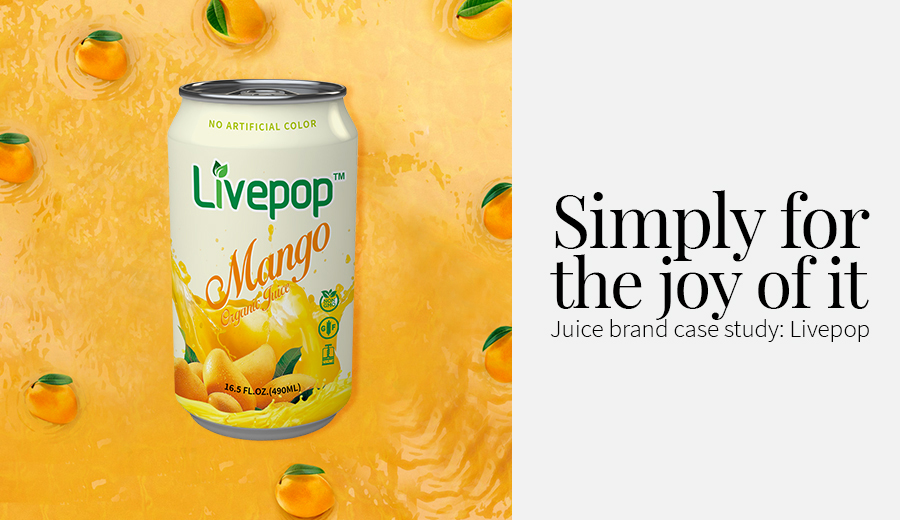 Bright, Bubbly and Colorful design
Livepop, the first clinically backed digestive health beverage, was desperately in need of a brand refresh. They wanted a brand identity and packaging design that not only appeared refreshing, but also packed an informative punch that highlights the numerous benefits of the product. Our Solution, we worked closely with the wonderful team at Livepop, providing everything from brand identity and visual style to packaging and collateral. We used contrasting typography and minimalistic illustration to give a distinctive and refreshing look and feel, while retaining a sense of nostalgia to old style colas.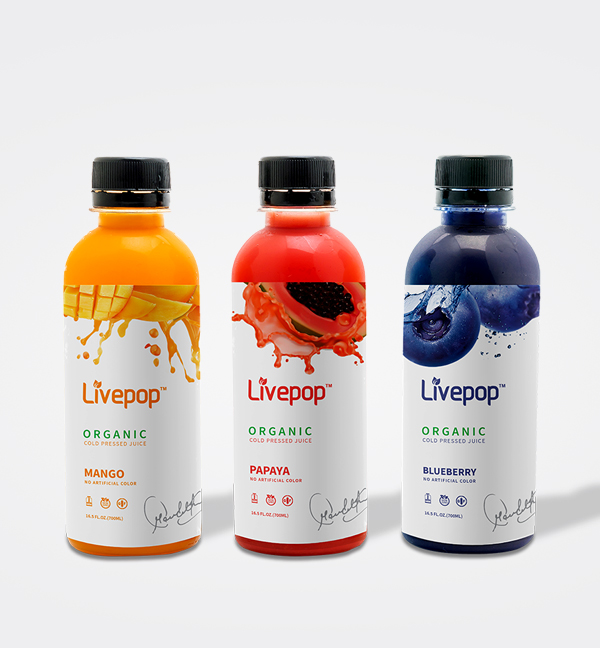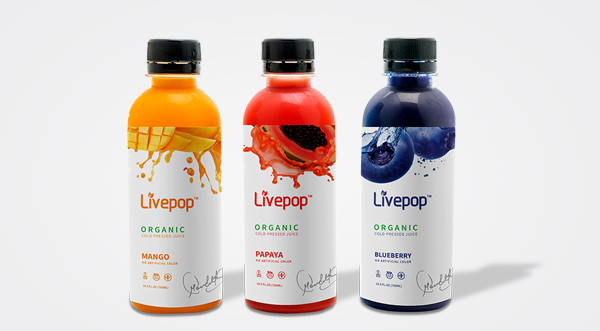 Our approach
Livepop wanted to create a new brand identity, packaging design, website and Point of Sale that was as bright, bubbly and fresh as the 100% pure fruit juice it sells. We changed the rules of the game and made the flavour descriptor as prominent as the Livepop logo, creating a powerful visual link between the brand and its credentials. The bright photography and vivid colourways add to the uniqueness, making Livepop a brand that radiates health, flavour and refreshment.
Walk us through the design process
We started designing the package first and then worked backwards towards the logo and website design. Finally we came up with three different directions. The first one, which was later chosen, focused on creative pairing and individual flavour personalities. The second was minimalistic with a straight-forward typographic approach and article, while the third was organic with rough illustrations. Add a small movement for results like the sample I give you.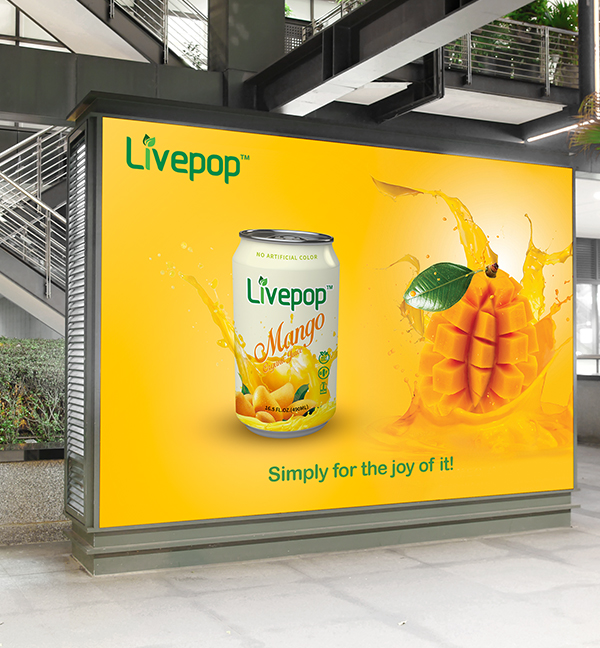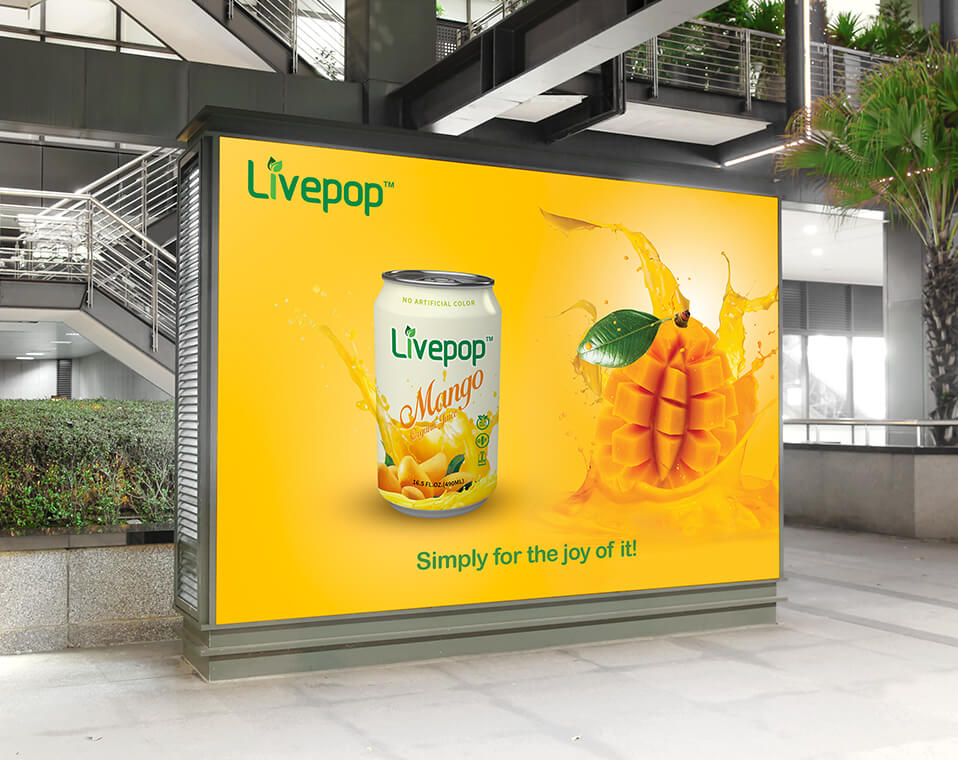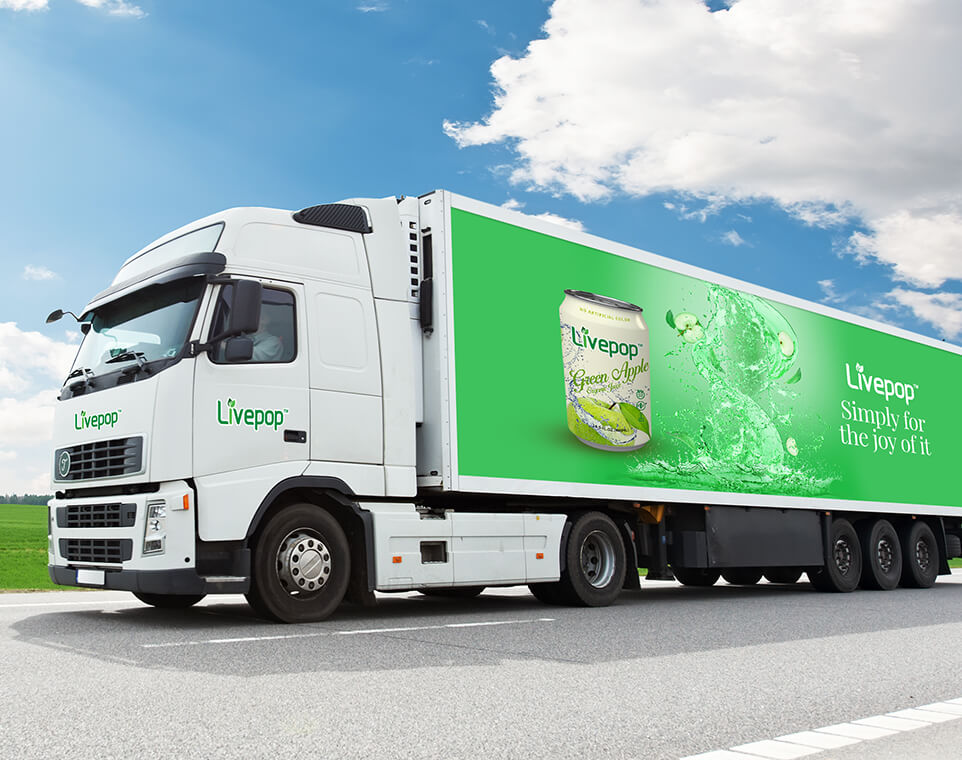 Results
The new designs have been a great success. Livepop is selling well on major airlines, so that they plan to move into retail spaces soon.
Average Open Rate On Emarketing
Increase in Revenue From Online Channels
Average Click Through Rate
Increase in Revenue From Brand Stores
"We are completely in love with the new look – it hits exactly the right note to reflect our brand. We loved TRIXMEDIA approach; they bring exceptional design of course, but their thinking and practicality really helped us believe this was going to work. Implementing such a major change can be daunting, but we're delighted to say that our sales are up and we're receiving great feedback from our juice drinkers!"
- Jhon Cook,
Founder, LIVEPOP Inc

4125