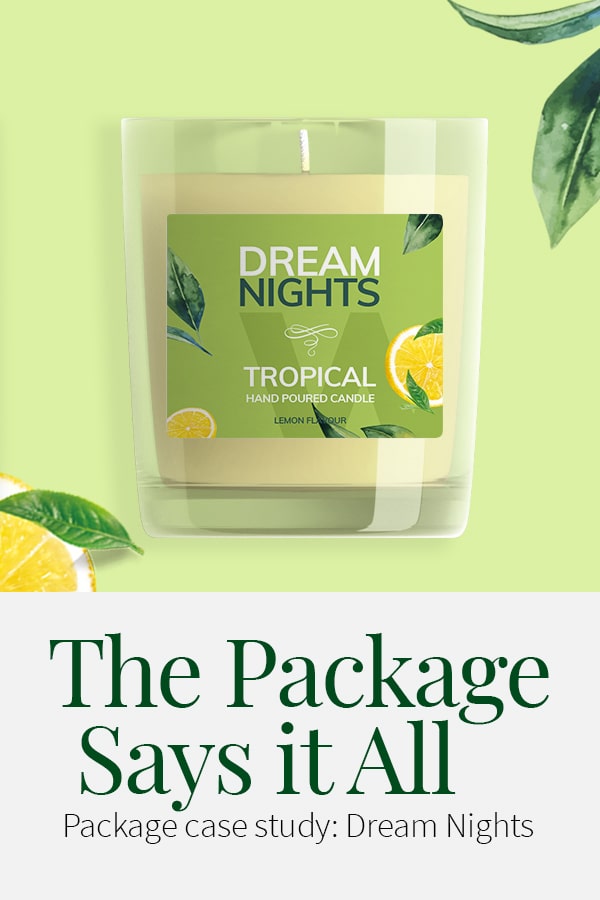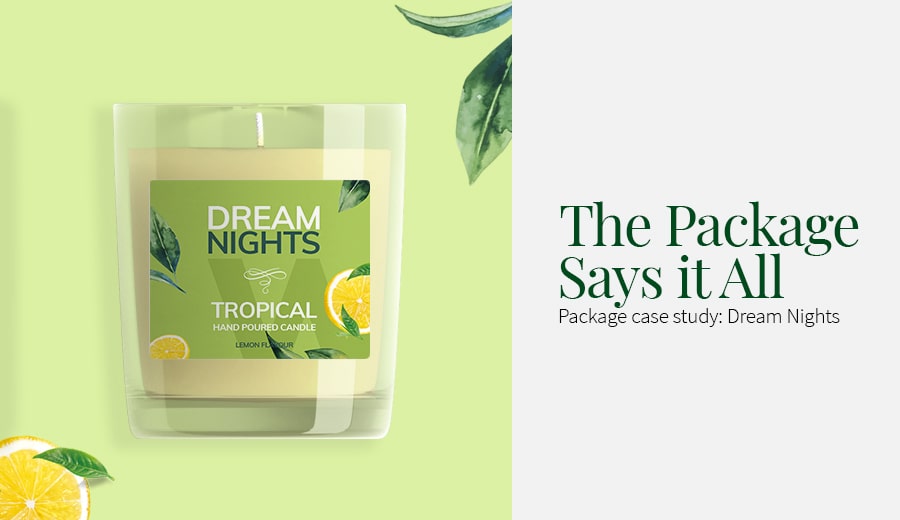 The Challenge
A complete 'go to market' strategy was what Dream Nights Candle wanted. They needed everything from developing a logo and brand for the products, packaging, point of sale materials for retailers, and a complete set of materials for promotional campaigns. When it comes to preferred creative elements, there has to be a photoshoot too. Thus, a wide range of options was needed that could build brand visibility and awareness.
Journey through the Designing Process
It is very important to develop and maintain relationships with customers. From the experience of working with dusk, the packaging experts have a good idea of the dusk brand, what it stands for and the quality of their expectations. The existing relationships make it easy to respond to the request rapidly and to collaborate with the dusk staff on every step. It includes everything from concepts to producing samples, to manufacture and distribution of the final packaging products in a seamless process.

The Solution
A combination of digital print with premium finishing techniques was what we used for their labels. This could give them a fully custom label design that features their unique logo with a bespoke hot foil. To design their insignia around their brand values, which are unique, homemade, and design-led, Candle Belle was turned to Alan Cheetham. Finally, an attractive, shiny label that exudes elegance was developed. A hot foiling was also used as an element of the label next to the insignia on a textured paper.
The Impact
A bespoke packaging solution for dusk was what we created. It streamlined the ordering and forecasting system. We have expanded from manufacturing dusk's bags and boxes to exacting standards to warehousing the products, forecasting future product necessities, and distributing to the stores. We are always ready to address any concerns.
Average Open Rate On Emarketing
Increase in Revenue From Online Channels
Average Click Through Rate
Increase in Revenue From Brand Stores
"Our new brand identity is what we were in search of for a long time. We are very happy and satisfied with the way TRIXMEDIA handled the business. Dream Night Candles is looking forward to working with them in the future."
- Braceletto Kameron, CEO Dream Nights

2087