Rise to the Top
The main objective in using Search Engine Optimization (SEO) is to make your business show up organically at or near the top of the results when a prospective shopper searches for one of your products or services. This is achieved by embedding the best possible search terms (keywords) seamlessly and in the right amount into the content of your website. SEO also increases your visibility online, making your brand and business accessible to a wider audience. Increased awareness of your company only promotes growth, and gets you closer to reaching your business goals. By avoiding simple SEO tactics like link building and pasting links on irrelevant pages, we provide quality content that will raise your online authority to search engines and deliver impressive long and short term results for your business.
Research
Knowing how to research the best keywords for your products or services requires a certain amount of research, and different approaches which work well for a shoe store may not work the same for a furniture store, as audiences change. There are many factors in play. It's not hard to find out which search terms are most frequently used to find your business, but knowing which ones to use when to beat out the competition takes analysis.
---
Staying Current
The rules of SEO are always changing. The major search engines (Google, Bing and Yahoo) are always refining their algorithms and getting smarter and smarter at detecting web content that tries to game the system by inserting lots of keywords randomly. This practice no longer works for improving search engine ranking. Relevant, useful content is rewarded while injecting keywords into low quality and poorly executed content results in downgrading and negatively impacting your results with search engines. The core operating principle of all search engines is to find related and applicable content to what is searched by the user.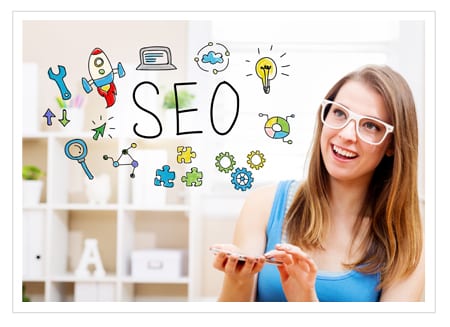 ---
Onsite SEO
It's very important to optimize your website for SEO. There are many steps in this process, including: User Interface Optimization, Webmaster Optimization, Content Optimization and Server Administration.
(Read more…)
Offsite SEO
We use offsite SEO to drive traffic to your website from strategic locations all around the Web through various means. Some of these are: Submissions, Article Syndication & Backlinking, Product & Service Reviews, Forums, Press Releases, Social Media Posts and Email Campaigns.
(Read more…)
---
Onsite SEO
Engineering your website for SEO involves carefully managing every piece of code, text, and media on the site to increase search engine visibility, maximize loading speed, and optimize the workflow, so that users are guided effortlessly to their final destination and induced to take action. Here are the tasks we perform to maximize SEO on your website:
---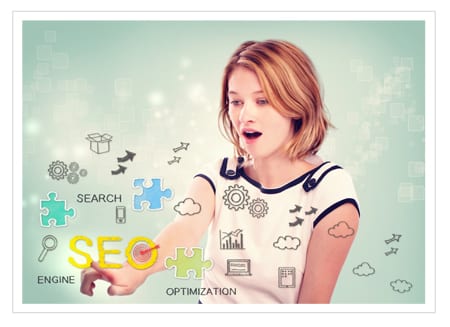 User Interface Optimization
This includes:

1. Making landing pages proactive and user friendly
2. Making all site elements conducive to easy workflow by the user
3. Making all onsite tasks as rapid and with as few clicks as possible
4. Optimizing page exit, so the user proceeds to the next page we want him to see
5. Making sure the site is compatible with all major browsers
6. Making sure the site meets all W3C Validator standards
7. Making sure all object models and databases are Schema Optimized, which ensures maximum speed and efficiency.
---
Webmaster Optimization
Includes:

1. Creating and improving Robot.txt
2. Developing HTML&XML Site-maps
3. Generating an RSS Feed
4. Setting up Google Analytics
5. Setting up Google Webmaster
6. Setting up Bing Webmaster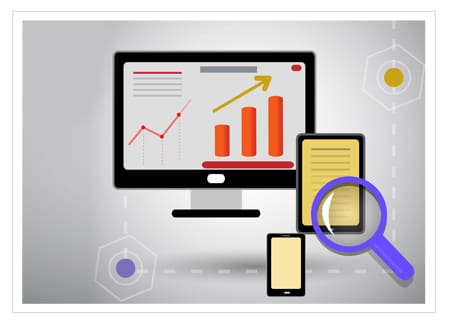 ---
Content Optimization
Includes:

1. Creating rich, plagiarism-free content that includes the right amount of keywords (this usually occurs organically if the content is written correctly). For certain websites, blog sections and product/service review sections are also helpful.
2. Managing the meta-content, which includes creating SEO-friendly URLs or aliases, meta titles and meta descriptions.
3. Image Optimization, which includes tagging images with descriptive meta-captions.
---
Server Administration
Optimum server functionality is essential, especially for a large,
high traffic website. So we:

1. Monitor server performance at all times
2. Optimize the databases in our servers
---
Offsite SEO
SEO can also be used outside of your website, on social media, in blogs, and through email campaigns.
---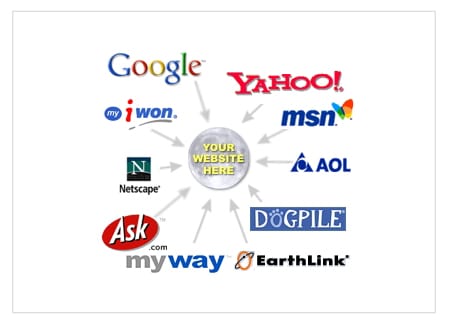 Submissions
Our team also does search engine submissions, which list your website and its pages directly with the major search engines, and directory submissions, which submits a link to your website under the appropriate categories on a web directory.
---
Article Syndication & Backlinking
Improve your brand's online visibility and search engine ranking through article syndication. This consists of writing and posting a series of SEO-engineered articles relating to your business in strategic places around the Internet. The result is an improved reputation for your brand in the eyes of search engine robots. We provide high quality backlinks for each original article, which are authored and posted by our copywriting team. The process of backlinking is very effective in improving your search engine ranking.
---
Product & Service Reviews
We create product or service reviews for your company and post them in high domain authority websites for your industry and insert links (backlinks) to your website.
---
Forums
Boost brand awareness and build backlinks to your website by starting and continuing conversations about your brand throughout the Web on forums, Q&A sites and similar websites. Our team searches the Internet and finds questions pertaining to your business or industry from people who might be potential customers. We respond to their questions, recommending your business if appropriate. Or, if our clients prefer, we can direct them to the questions and they can respond themselves. This enables us to spend more time finding more questions and content and less time answering.
---
Press Releases
Press releases are a great way to announce new developments with your brand and cultivate connections in the news media, but the practice can also increase your brand's search engine visibility. More importantly, press releases can find critical clients and partners that you may not be able to reach with other marketing services.
---
PRWeb
We have an exclusive contract with PRWeb, a highly reputable and efficient PR distribution network. Every press release we send out gets hosted on the PRWeb website permanently, which provides very powerful backlinking. Also, with every release, we send up to 200 email notifications to bona fide journalists who report on your field.
---
Social Media Posts
Frequently posting news and product showcases across your social media platforms is another extremely effective way of linking interested customers back to your website. It also keeps your business' name relevant and competitive.
---
Email Campaigns
Use your contacts list to send periodic emails to your established
clientele with important offers or announcements that encourage
them to visit your website and buy.
---
Analytic Reporting
Our team either generates or buys from 3rd parties analytics reports that tell us how your online business is doing. These are mandatory. They give us hard numbers that tell us in no uncertain terms how your online business is doing. Without them you are flying blind, and your chances of succeeding are slim to none.
Here are the reports we run:
---
SEO Startup Report
Before we start on any new campaign, we run a series of reports that give us a picture of the current state of your business and its online profile. These include analysis of your market segment, your competition, optimal keywords for your business, a detailed analysis of your website and a search engine ranking report.
---
Site Performance Analysis
These reports tell us how well your site is performing; how fast the pages load, how easy it is for web robots to crawl the site and if it conforms to W3C (World Wide Web Consortium) Validator standards, which concerns browser compatibility and user-friendliness.
---
Market Response & Traffic Statistics
This is a Google-generated report that tells us who is visiting your website and how many visitors you have at any given moment. We also see their age, gender, geographical location and what keywords they used to find the site if they used a search engine.
---
Search Engine Rankings & Keyword Analysis
This is an analysis of your current search engine rankings and which keywords were most used to bring traffic to your site over the three major search engines: Google, Yahoo and Bing.
---
Competitor Analysis Report
This reports on the amount of traffic on the sites of your major competitors, the relative speed and navigability of their sites and yours, the number of subdomains on their sites as compared with yours, the main keywords used to find their sites, the amount of data that is exported from theirs as compared with yours and traffic generated from paid vs organic sources.